Get high performance concrete slabs fast with our new Quick Ship Slab Program!
DEX by GATE's New Quick Ship Slab Program offers 10 of our most popular high performance concrete finish options in stock for residential and commercial countertops.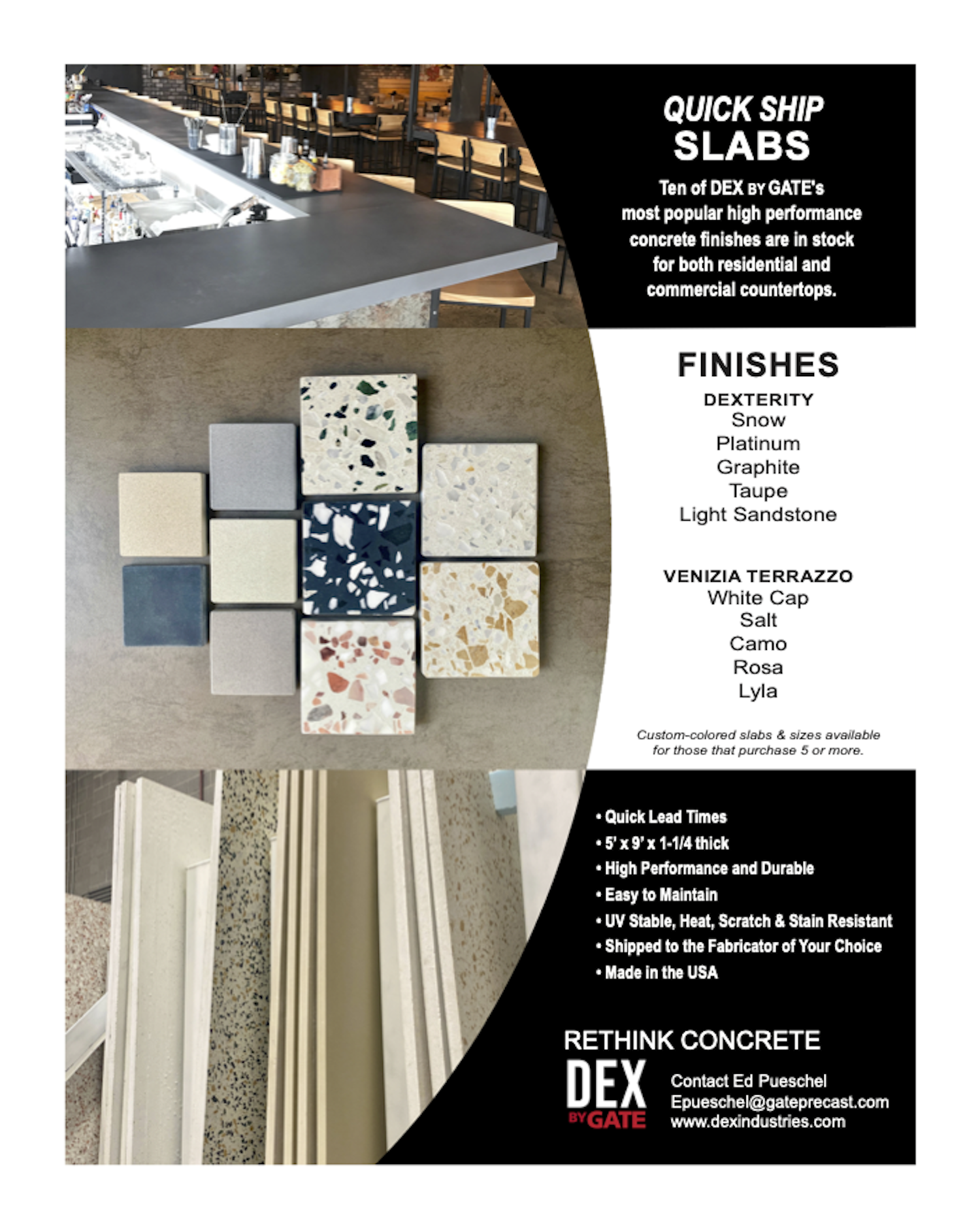 All slabs are manufactured in Atlanta with materials sourced locally and regionally.
High Performance Concrete Mixture yields a dense, flat surface with low permeability.
- 10 Standard and custom finishes
- Quick Lead Times
- Easy to maintain
- 5' x9' x 1- 1/4" thick
- 13,000 PSI at 7-day cure
Contact us today to get started!
Let's Discuss Your Slabs!